New Solution from PFC now tested! Fire Safety, Built-in.
Introducing the PFC-Corofil Open State insert, a 150mm wide strip of 110kg/m3 density, non-combustible stone wool.
The PFC-Corofil Open State Insert is designed for use with the PFC-Corofil Open State Barrier COSB (1024).  The insert should fill out the depth of the cassette panel without need for notching around the panel joints.
Tested in accordance with the principles of EB1363-1 and ASPF Technical Guidance Document 19 (TGD19).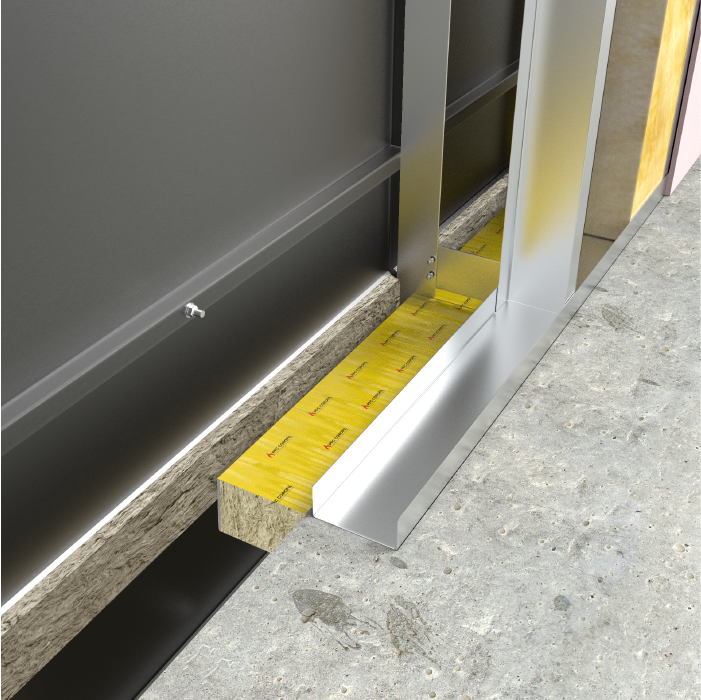 PFC-Corofil have a fully tested range of vertical and horizontal cavity barriers for cavities up to 600mm, offering up to 120 minutes integrity dependent on product & application.
Passive fire protection is essential in high rise developments, such as apartment blocks, where there are multiple dwellings. In this type of property, the risk of fire spread is increased, therefore passive fire protection should be thoughtfully considered during the planning phase.
Our products can be specified through NBS and we have a friendly team on hand for any questions you may have! Watch our latest video detailing all our Façades solutions.