Fire stopping for single or multiple service penetrations.
PFC Corofil Coated Panel System is a coated mineral wool board used to reinstate the fire resistance performance of wall and floor constructions where they have been provided with apertures for the penetration of single or multiple services.
Coated Panel System is available in 1200mm x 600mm panels, 50mm thick with a density of 140kg/m3 and 60mm thick with a density of 160kg/m3. The panel is supplied coated on both faces.
Where should you use the Coated Panel System?
The system is used to reinstate the fire resistance performance of flexible and rigid walls and rigid floors where they have been penetrated by various cables, plastic pipes and metallic pipes.
You will need to the panel cut to the required size and friction fit into the aperture around the services. Alternatively, you can use a pattress installation method. Details of both methods can be found in the technical data sheet.
PFC Corofil Acoustic Intumescent Sealant is required to seal all joints and junctions during the sealing process. Acoustic Intumescent Sealant has a separate technical data sheet, which you can download from the relevant product page.
Please refer to the technical data sheet for further information on substrates, installation instructions and performance data for tested applications.
Other fire stopping products in the range tested in conjunction with Coated Panel: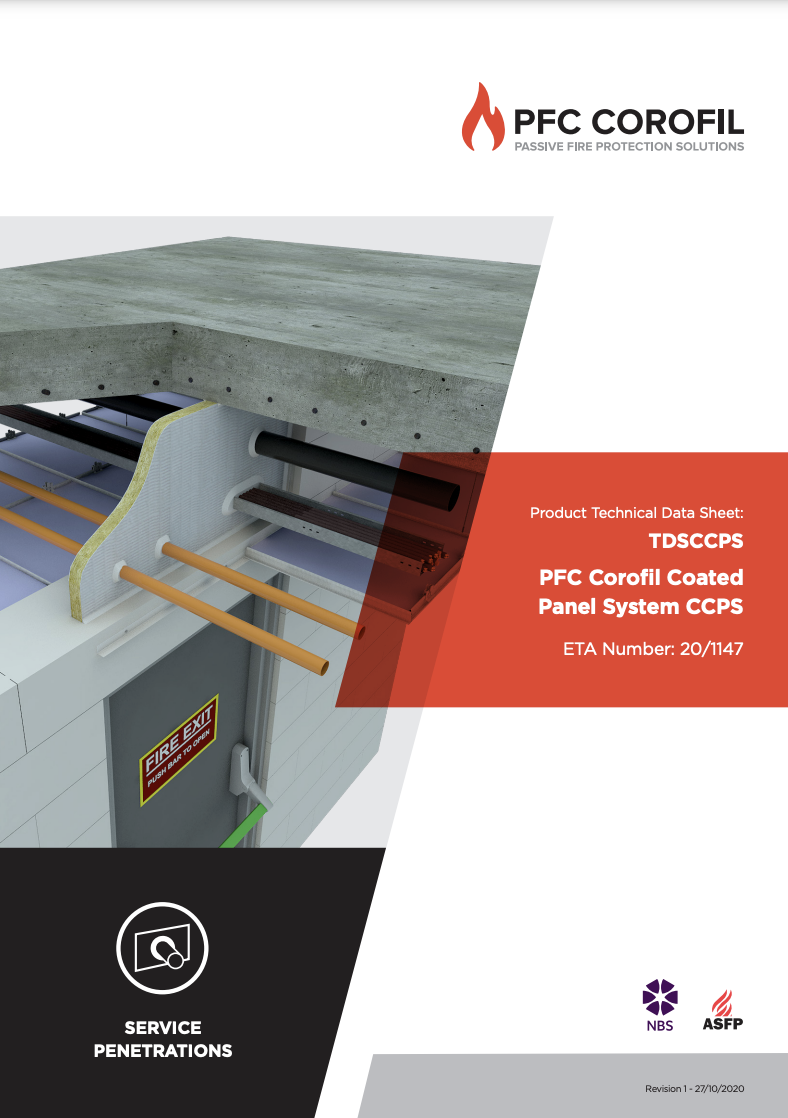 View/Download datasheet(s):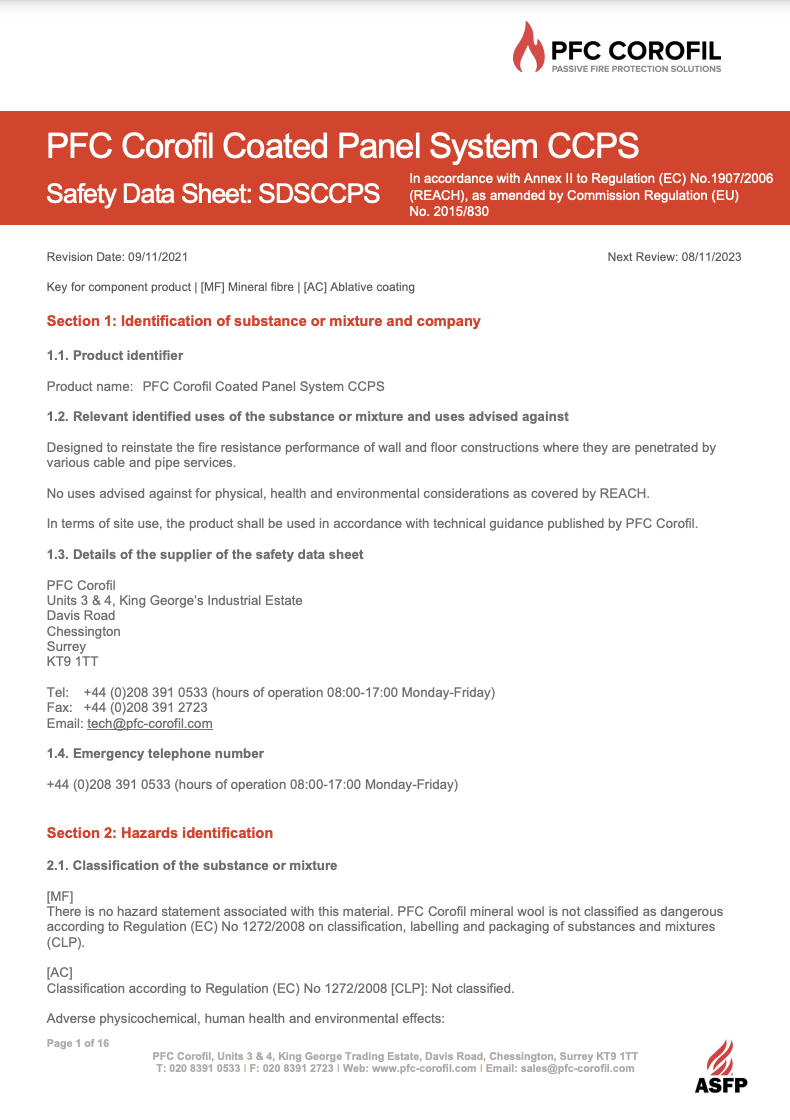 View/Download safety datasheet: