Used to provide a fire rated seal around service penetrations in fire rated walls and floors.
PFC Corofil Firestop Compound CFSC is a gypsum-based mortar containing perlite and fibres which is mixed with water and either poured or trowelled into a prepared aperture around service penetrations.
The product has been tested to BS476 part 20 for floor openings with no penetrations and floor openings with steel pipes. It has also been tested to EN1366-3:2009 for floor openings containing various cables installed in cable ladders and cable trays.
Where should you use Firestop Compound?
PFC Corofil Firestop Compound CFSC is designed and tested for use to reinstate the fire resistance performance around service penetrations in large floor openings.
You should first shutter the opening with PFC Corofil Coated Panel friction fitted around the services. The Firestop Compound is then trowelled over the shuttering and around the services into the aperture to a thickness of 25 mm. Once cured, the compound is poured into the opening to top up and finish flush with the upper surface of the floor.
Please refer to the Performance Data tables in the Technical Data Sheet for exact specification details for each type of service penetration.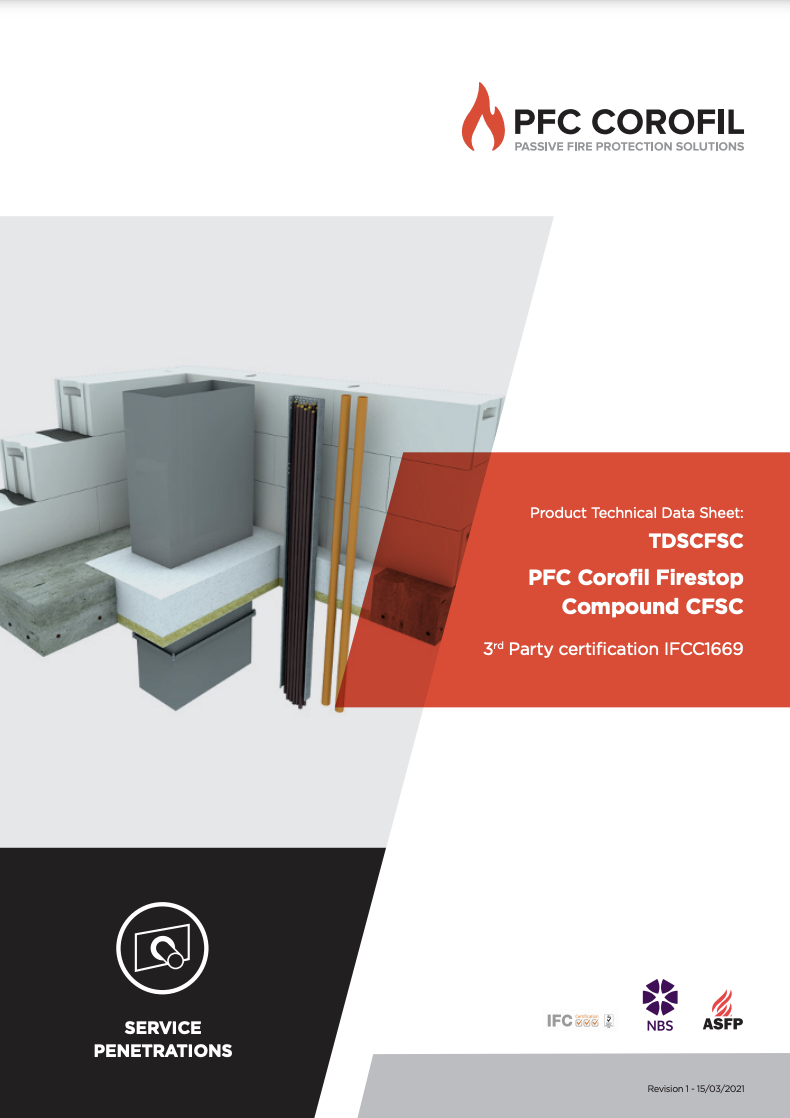 View/Download datasheet(s):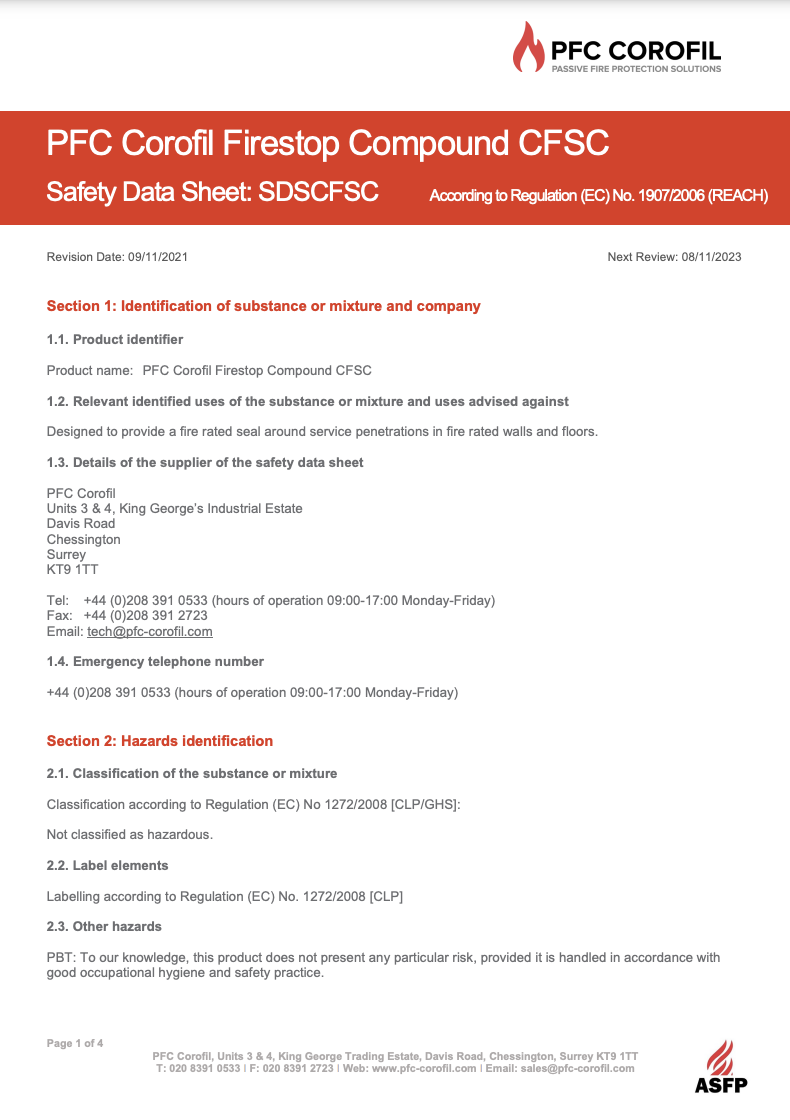 View/Download safety datasheet: