Intumescent Pipe Wrap CIPW
Fire stopping for service penetrations containing plastic and metallic pipes with insulation.
PFC Corofil Intumescent Pipe Wraps are designed and tested to provide a fire-resistant seal in flexible walls, rigid walls, rigid floors, and PFC Corofil Coated Panels where service penetrations pass through them containing plastic pipes and metallic pipes with insulation.
Tested to EN1366-3, PFC Corofil Intumescent Pipe Wrap offers fire resistance periods of up to 120 minutes for differing services and wall/floor constructions. Sizes are available to suit pipes from 32mm up to 250mm diameter. In the event of a fire the intumescent will expand when heated, providing a closure of combustible pipes to prevent the passage of fire between compartments.
PFC Corofil Intumescent Pipe Wraps are supplied in assembled form. The intumescent in the wrap is contained within a lightweight PVC carrier bag and is installed around the pipe at the soffit and upper face of rigid floors or on both faces of the wall depending on the application.
The annular gap around the pipe wrap should be sealed using PFC Corofil Intumescent Acoustic Sealant (please see Technical Data Sheet TDCAIS for details).
Where should you use Intumescent Pipe Wrap?
You can use PFC Corofil Intumescent Pipe Wraps to reinstate the fire resistance performance of wall and floor constructions where they are penetrated by various combustible pipe services.
The specific elements of construction that PFC Corofil Pipe Wraps may be used with are detailed in the product data-sheet.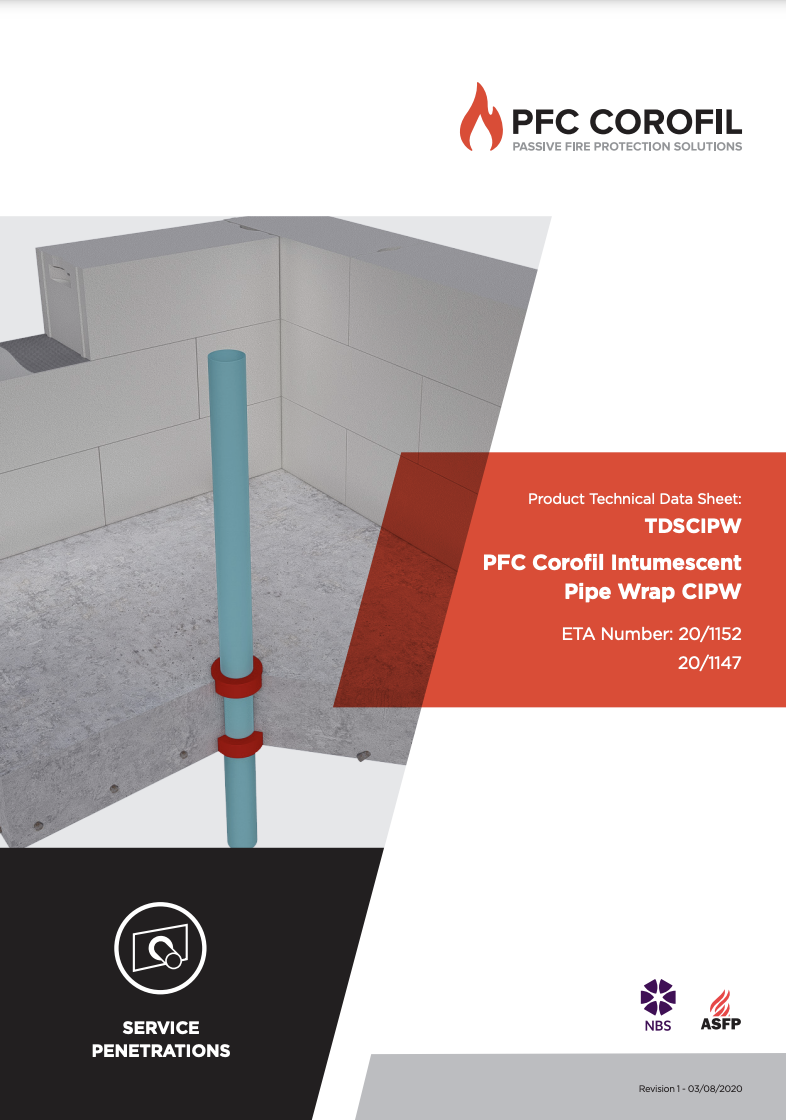 View/Download datasheet(s):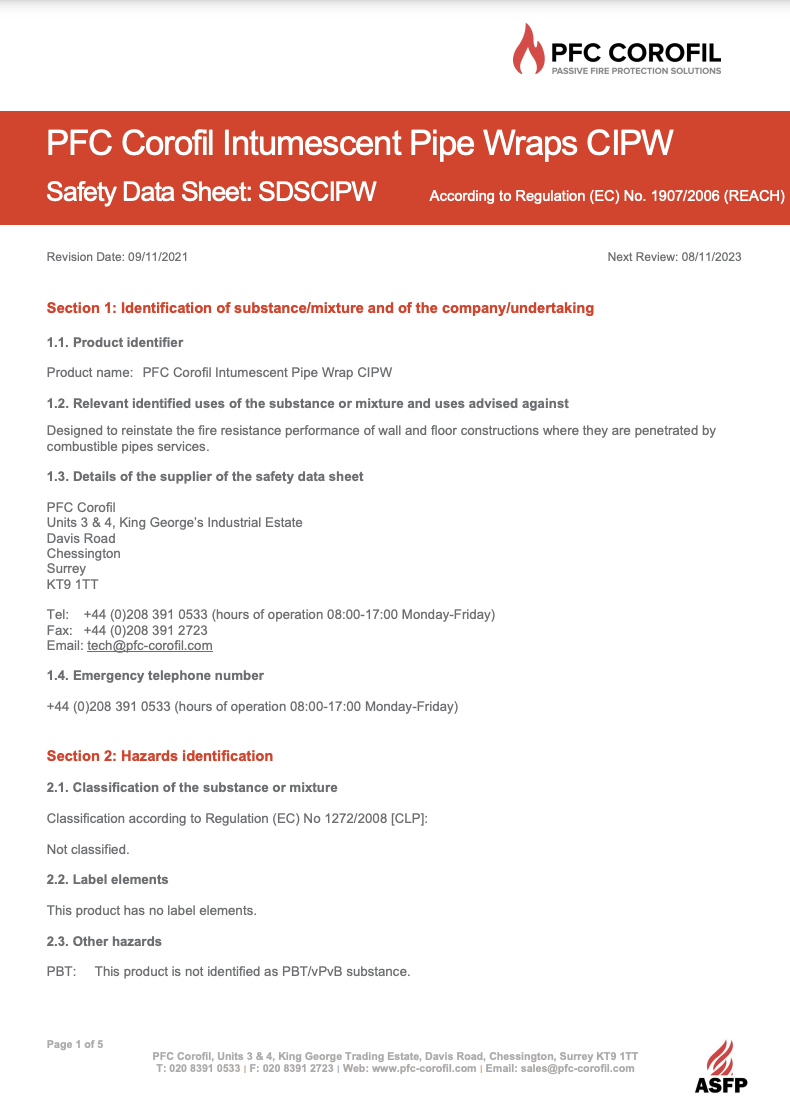 View/Download safety datasheet:
Please refer to the Technical Data Sheet for further information on substrates, installation instructions and performance data for tested applications.