Linear Gap Seal Strip CLGS
Fire stopping solution for horizontal and vertical linear joints.
PFC Corofil Linear Gap Seal Strip is a stone wool strip installed in rigid wall and rigid floor constructions to maintain the fire resistance of the separating element.
Linear Gap Seal Strip is designed and tested to close linear gaps in rigid walls and rigid floors. Tested to EN1366-4, the strips will provide up to 120 minutes fire integrity and insulation performance.
The product is supplied pre cut in 1 metre lengths to suit joint widths up to 200mm and depths from a minimum of 100mm. When ordering please supply the following information:
Required fire rating
Joint size
Quantity required in linear metres
Where should you use a Linear Gap Seal Strip?
The strips can be installed in vertical linear joints within the wall construction, or horizontally at the junction between the head of the wall and rigid floor as well as the junction at the head of the wall and a steel beam*. PFC Corofil Linear Gap Seal Strips are also suitable for installation in horizontal linear joints in rigid floors.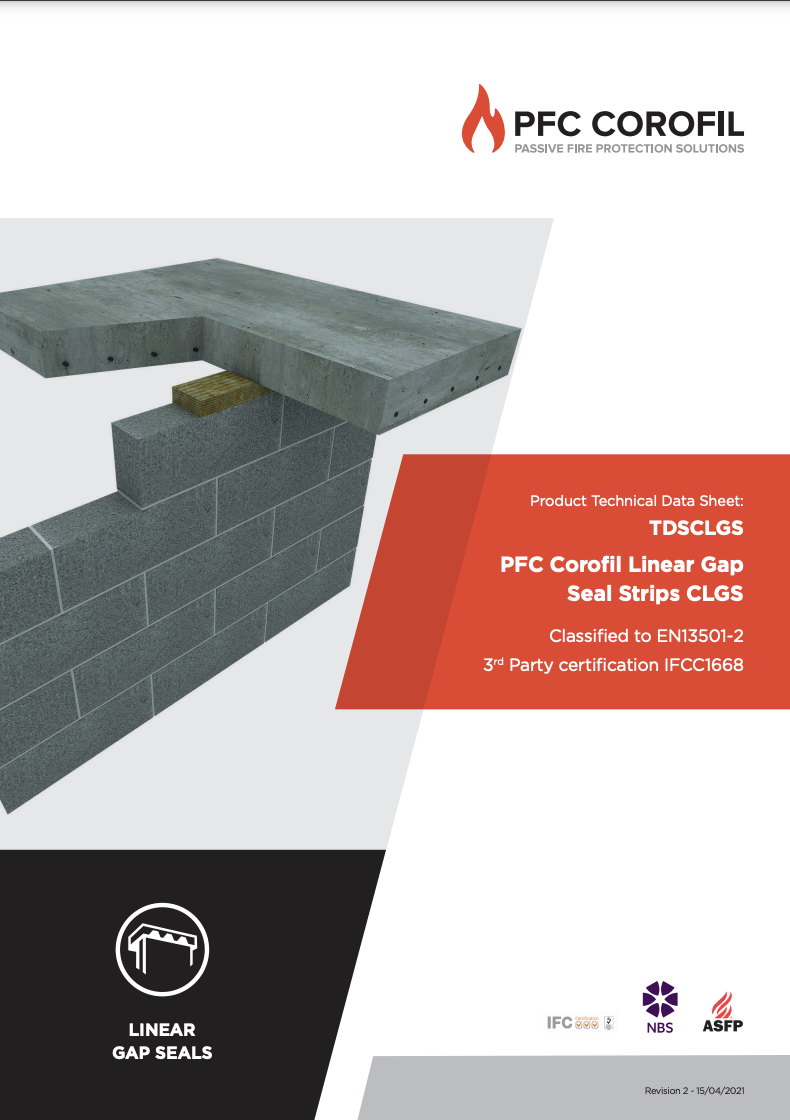 View/Download datasheet(s):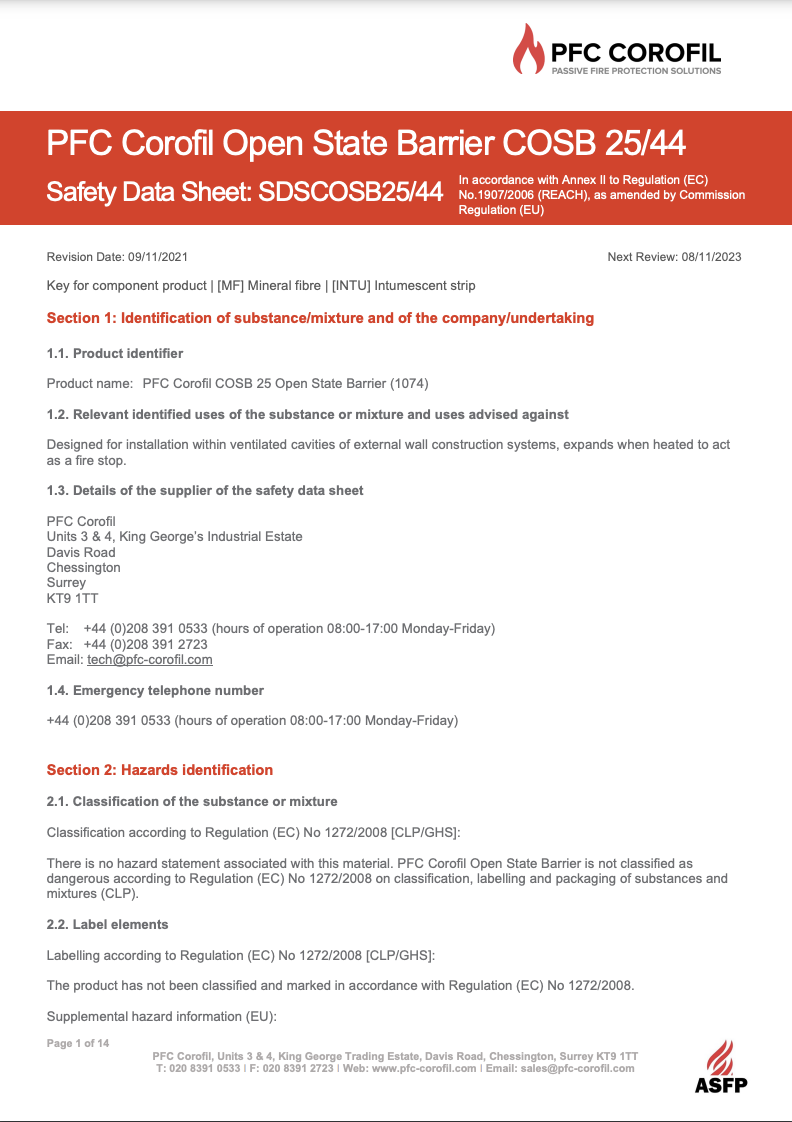 View/Download safety datasheet:
* Please refer to technical data sheet for exact configuration of steel beam