A full fill cavity barrier that can be used horizontally and vertically.
PFC Corofil Cavity Fire Stop full fill cavity barrier is a stone wool product installed between the facade and the inner structure of a building to reinstate the fire resistance performance of the cavity.
Tested to EN1366-4 and EN1363-1 TR031, Cavity Fire Stop will provide up to 120 minutes fire integrity and insulation performance.
This is a bespoke product which is supplied cut to size to suit the required cavity width and is available as plain stone wool, foil encapsulated, or with an integral DPC (damp proof course). Cavity Fire Stop is suitable for cavity widths up to 600mm.
When ordering please let our sales team know the following information:
Size of cavity
Fire rating required
Quantity required in linear metres
Specify if you require the product to be plain, foil faced or with an integral DPC
Where should you use Cavity Fire Stop CCFS?
Cavity Fire Stop has been designed and tested to be installed within building cavities between the facade and the inner structure.
It can be installed against SFS with a calcium silicate fibre cement board and masonry substrates in both horizontal and vertical orientations.
The product can also be installed in a masonry support system* in cavities up to 200mm wide.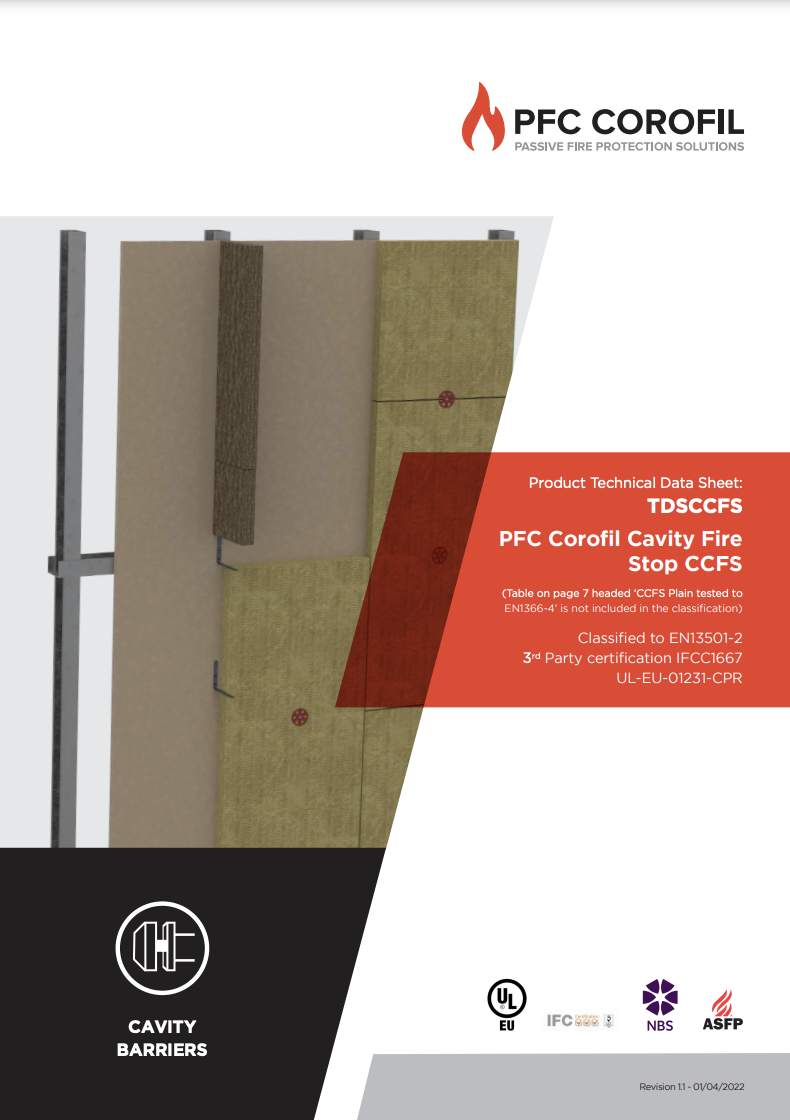 View/Download datasheet(s):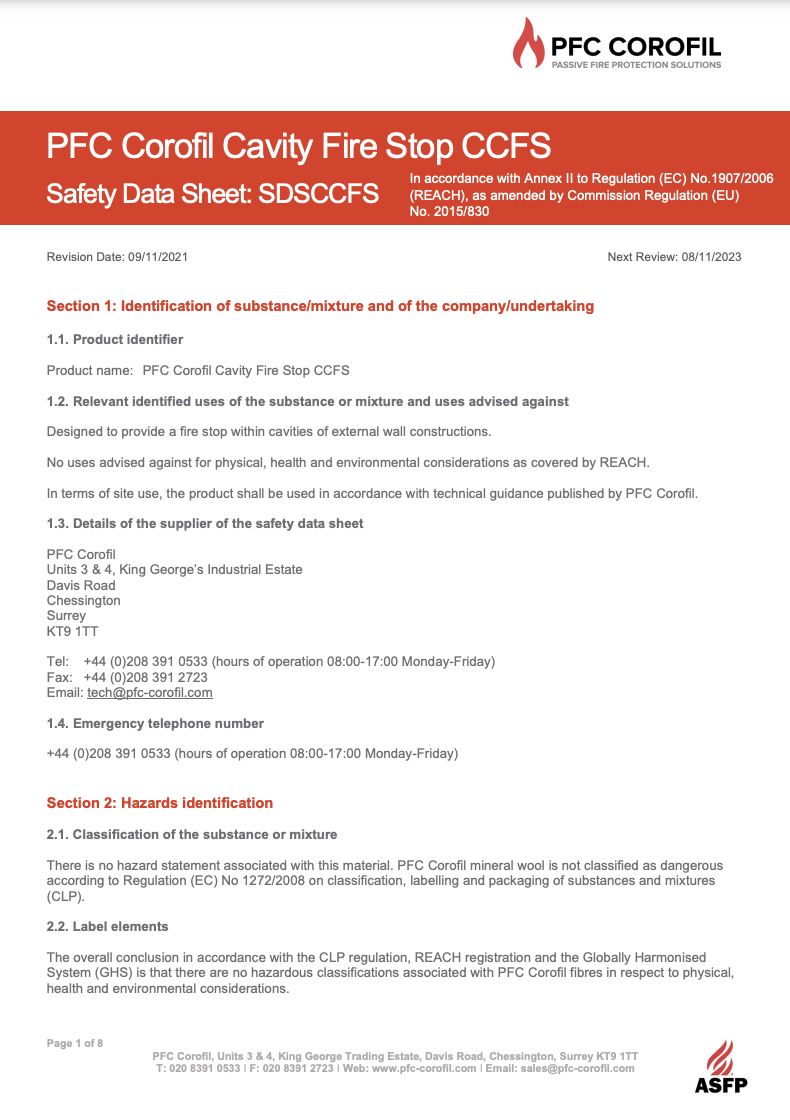 View/Download safety datasheet:
* Please refer to technical data sheet for the masonry support system specification