PFCTS CF System using the Corofil slab
PFCTS CF Fire Protection System provides a method of increasing the fire resistance of timber compartment floors without the need for removing ceilings. This system is also not reliant on any ceiling type to achieve its fire rating.
Provides a minimum 1 hour fire protection for both integrity and insulation with a weight loaded floor of 2.4 kN/m 2 applied.
The PFCTS CF Fire Protection System has been tested in accordance with BS 476 Part 21 1987 to EN 1365 2 Test date January 2020.
PFCTS CFFire Protection System comprises:
Corofil C 144 slab 1200 x 1000 x 80 mm thickness
Galvanised Steel angle brackets 100 mm x 80 mm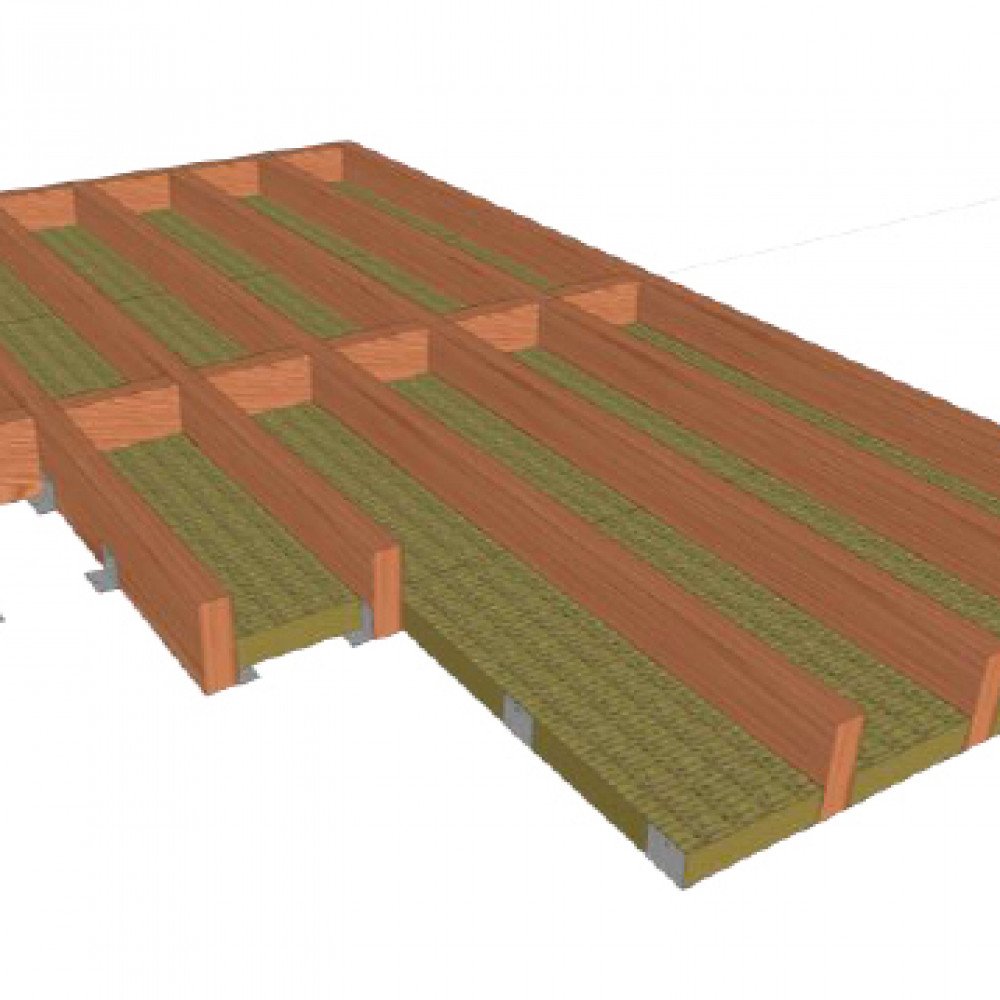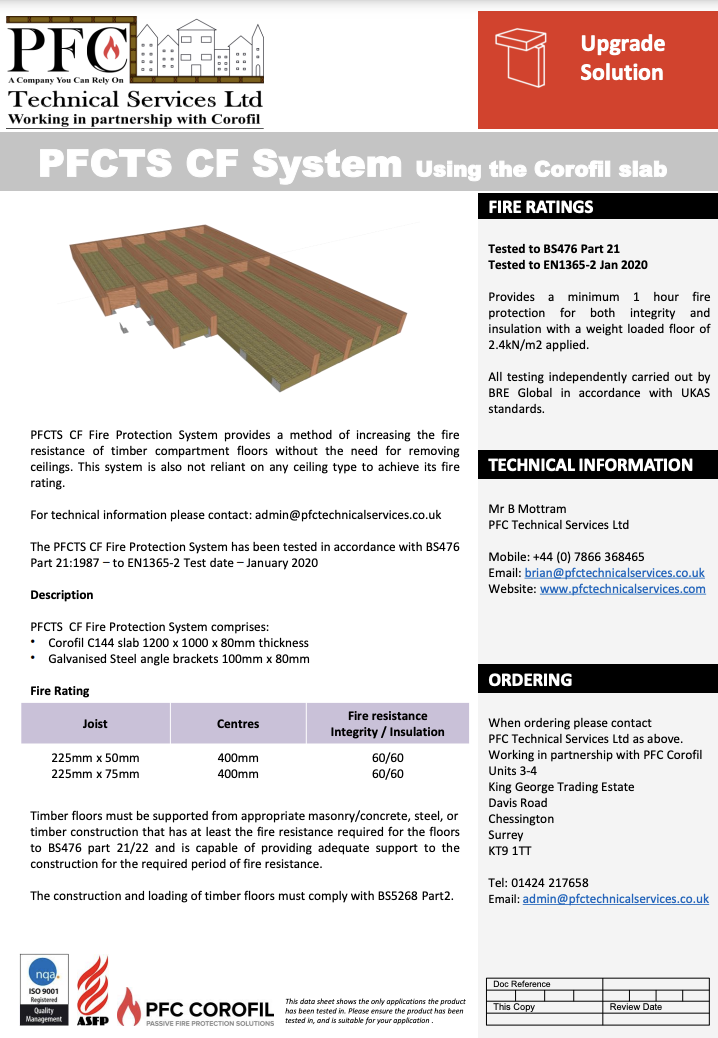 View/Download datasheet(s):