Firebreak Service Transits CFST
Fire stopping solution for cables, combustible and steel pipes.
PFC Corofil Firebreak Service Transits are round, square or rectangular steel sleeves which contain a heat reactive material.
When exposed to heat the intumescent material begins to react, rapidly forming an insulating char plug which effectively closes and seals the service transit, to restrict the passage of fire and smoke through the fire rated wall or floor.
Each Firebreak Service Transit is supplied with two end foam plugs which are inserted after services have been installed to reduce hot and cold smoke leakage. Tested in accordance with EN1366-3: 2009 Firebreak Service Transits offer fire resistance periods of up to 240 minutes for differing services and wall or floor constructions.
Where should you use Firebreak Service Transits?
Firebreak Service Transits are designed to allow cables, combustible and steel pipes to penetrate fire resistant walls and floors. They can be opened to provide a retro fit solution to pre installed services and are suitable for removal or addition of services without damage to the surrounding structure.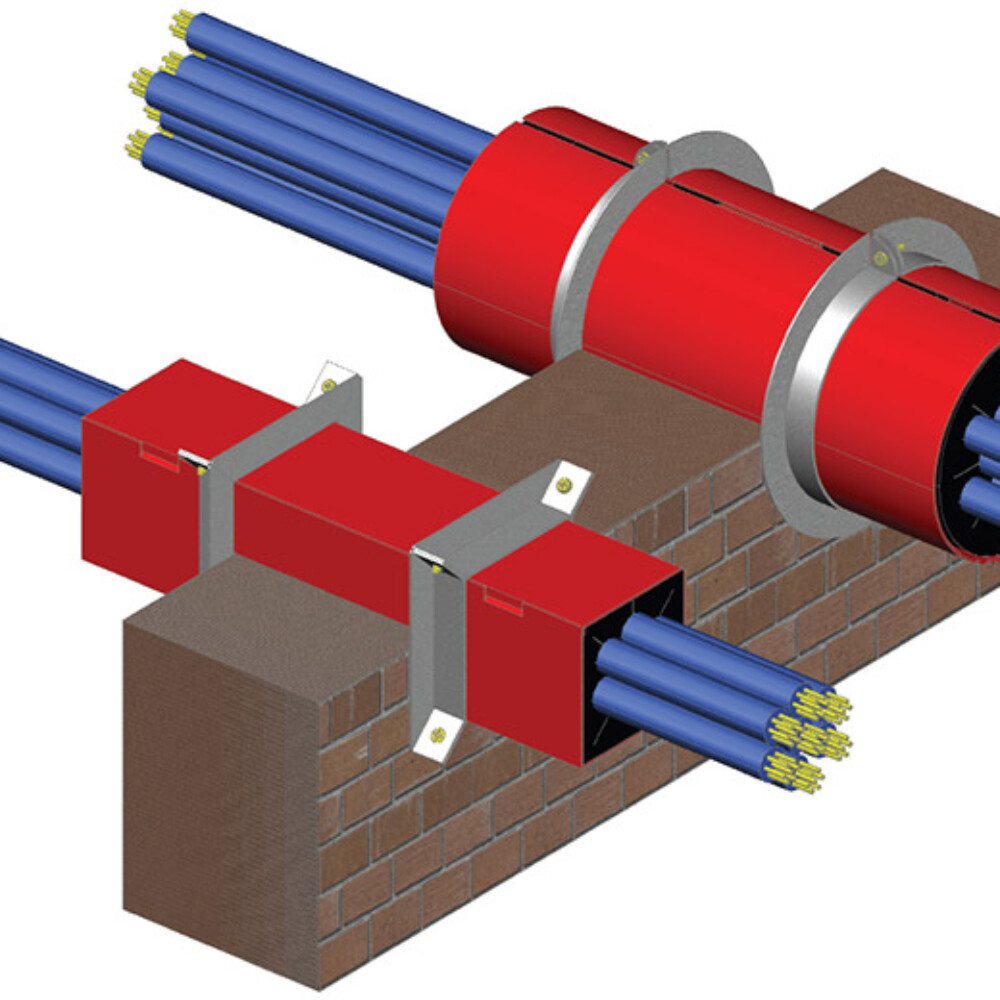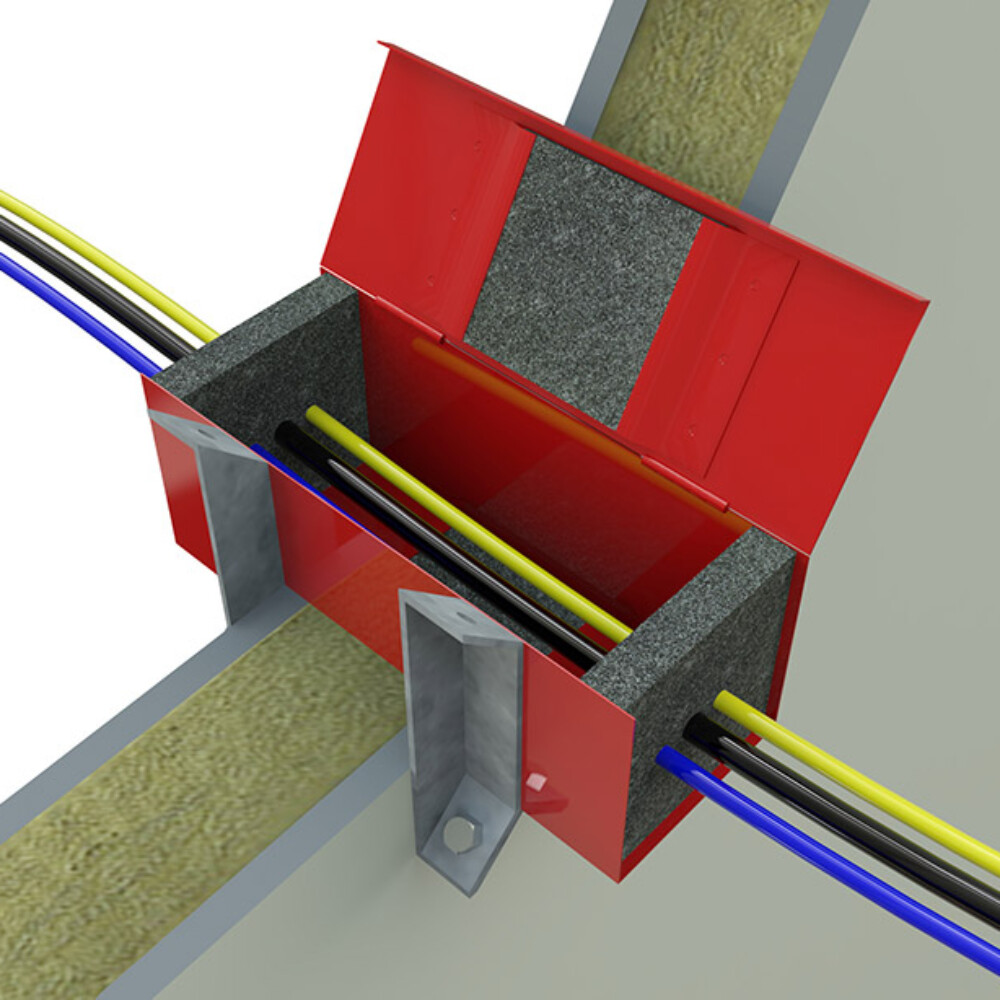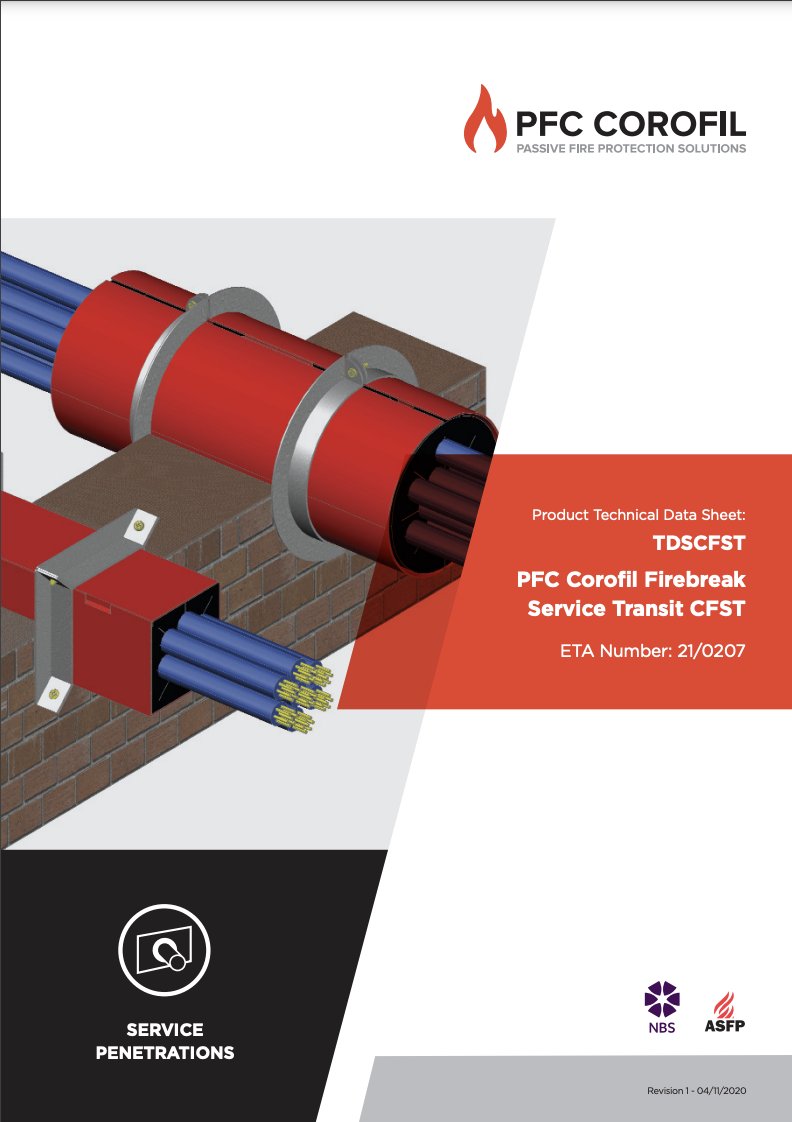 View/Download datasheet(s):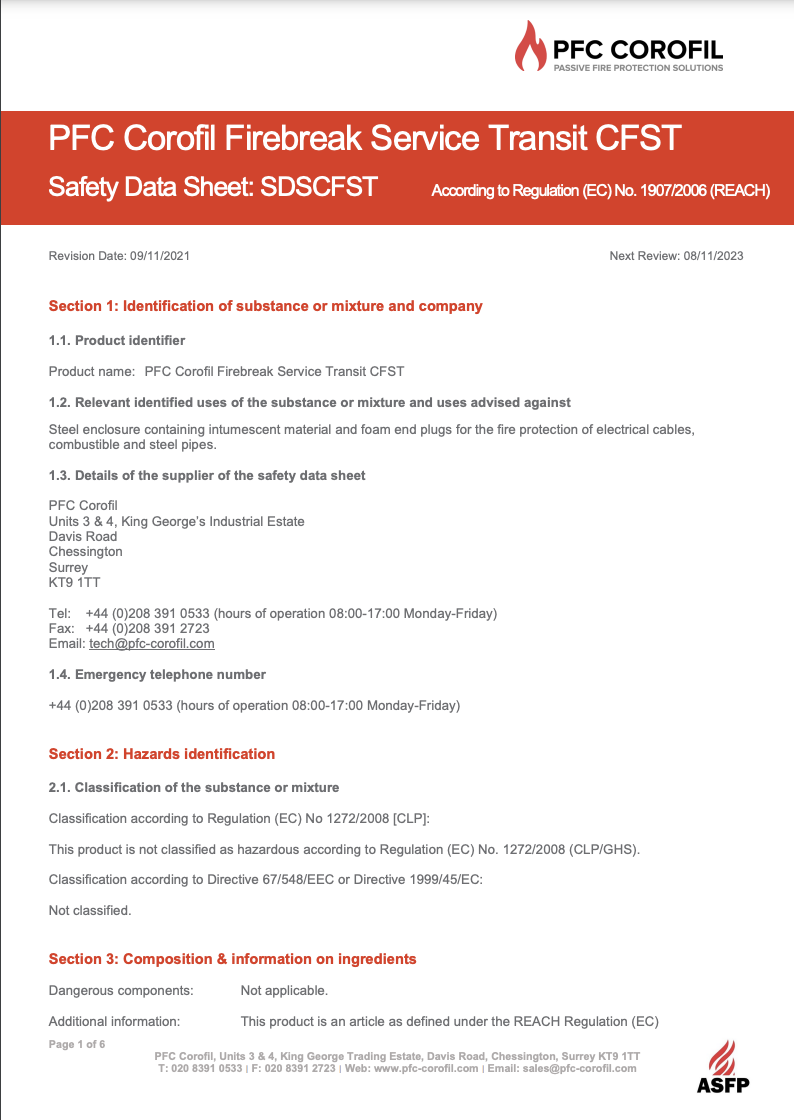 View/Download safety datasheet: